The African American Heritage Trail begins at the Sojourner Truth Memorial Statue at the corner of Park and Pine Streets. Just a few doors down from her house at 35 Park Street the statue was dedicated in 2002 after ten years of organizing and fundraising.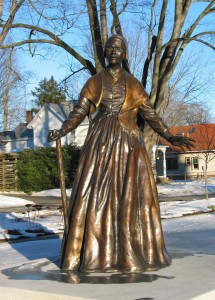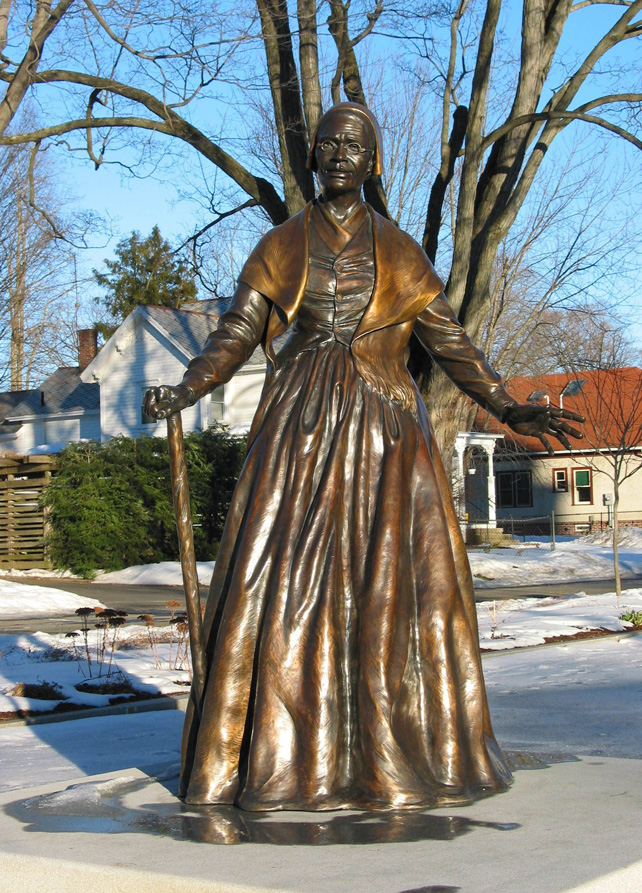 Sojourner Truth was a former slave who came to Florence, Massachusetts, in 1843 and joined the Northampton Association of Education and Industry, a utopian community dedicated to equality and justice. It was here in Florence where she met abolitionists such as William Lloyd Garrison and Frederick Douglass, dictated her famous autobiography, and became a nationally known advocate for women's rights and the abolition of slavery.
Every Sunday of Memorial Day weekend anti-racism and social justice advocates gather to celebrate Truth's abiding inspiration and recognize the work of young activists of high school age.