Valley Gives Fall Fund Raising Day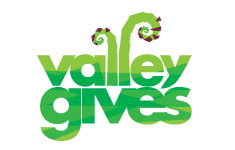 The Sojourner Truth Committee is pleased to announce their involvement with the Pioneer Valley's one day of giving called Valley Gives  on December 12, 2013.  Mark your calendars for this special day when you can conveniently make a contribution to support our work.
In the twenty years of the committee's existence, we have sought to honor Sojourner Truth's legacy through erecting a statue in Florence, giving scholarships to local high school students involved in social justice initiatives, and sponsoring educational programming in local schools about Florence history and social justice. Your support will help us continue to have a positive impact the lives of local students and the cause of social justice for which Sojourner Truth advocated so strongly over 200 years ago.
You can schedule your gift now, or make your gift on December 12. Thank you for helping us make a difference.